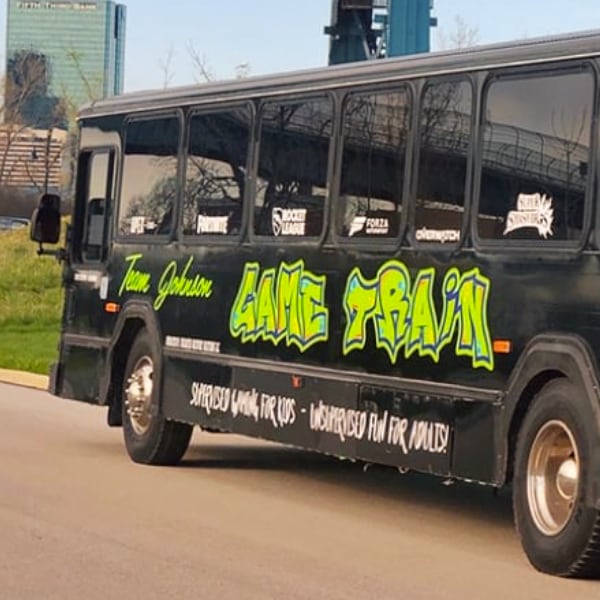 This mobile gaming paradise is the newest addition to the Team Johnson fleet and features nearly every video game in the galaxy.
Play Fortnite or Madden with up to 12 of your friends or watch along on the five, 42-inch, big-screen TVs.
Ready to play? Our game coaches can help you reach the next level.
Add a certified babysitter (optional) and schedule the Game Train for your next night out or family event! How about "Date Night" for families with kids? It's unbeatable for birthday parties and family reunions!
We Bring the Party to You!
Party in our Game Train and not in your house!
The Game Train is completely self-contained with its own generator. No power cords to run or wires to trip over!
The Game Train features blacklight and colored party lights to brighten up the climate-controlled environment. We provide music, too, or you can wear your own headphones to be completely immersed in your games.